Android or iOS?
RadioActive is also mobile so it can be with you on the go...
We have one of the best (free) Android Radio apps in the Google Play (App Store) and our plans are to do the same for the iOS market as well!
Scan the appropriate QR Code with your device to directly download the app.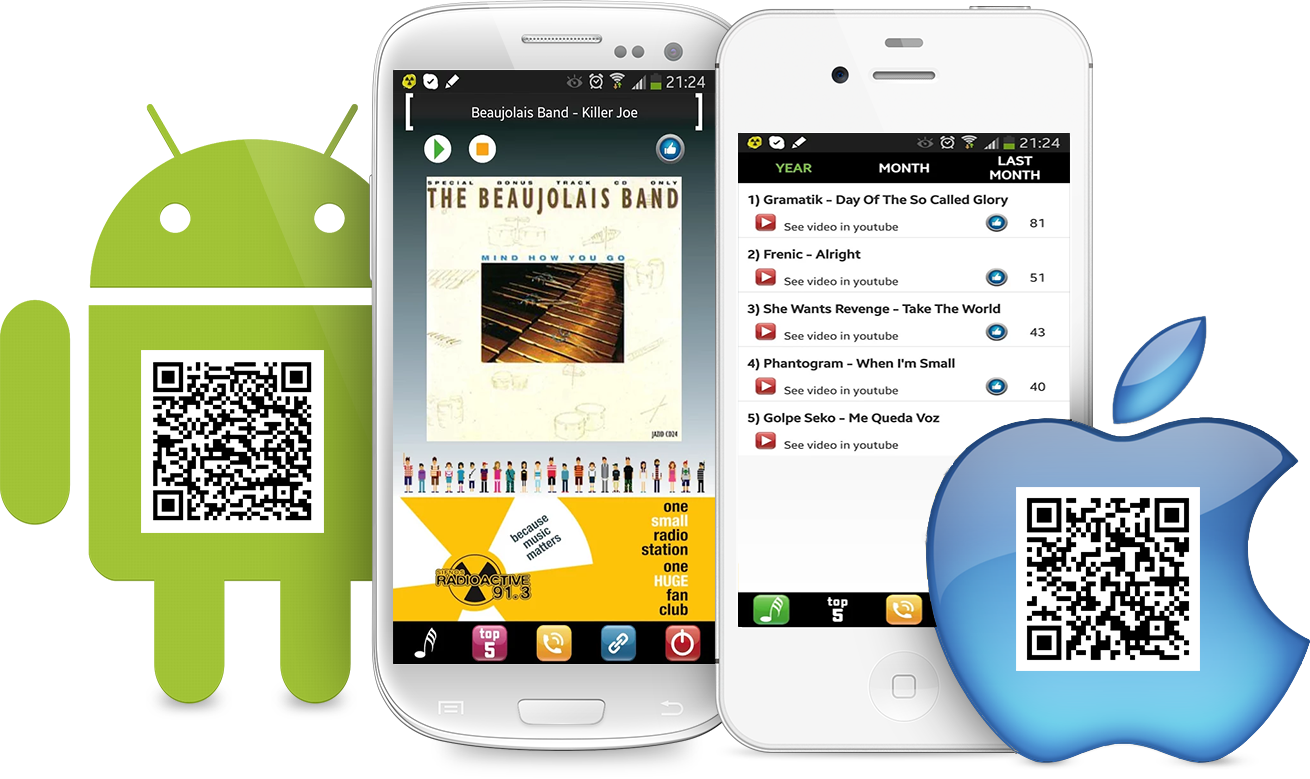 Alternatively, you can click here for the Android app, or here for the iOS app.